Manchester United v Everton – live!
---
This article titled "Manchester United v Everton – as it happened" was written by Daniel Harris, for theguardian.com on Wednesday 4th December 2013 21.49 UTC
Well, the first thing to say is that Everton played very well indeed. United created the better chances on account of having the better attackers, but it was Everton who played the better and more enterprising football, on account of being a team and having a midfield. And, when the chance did arrive, it was taken with minimum fuss and maximum prejudice; they are already a good outfit, and have the makings of a very good outfit. 
As for United, for the second consecutive game, they found it impossible to locate Kagawa, and Kagawa found it impossible to locate them. Otherwise, it's not really worth highlighting the midfield poverty that left them unable to exert any serious control, but the exclusion of Januzaj in favour of Welbeck was tricky to fathom. 
In any event, we can say, with absolute certainty, that Manchester United will not be competing for the league title this season, even less winning it. Rather, they'll be competing with Everton, Spurs and Liverpool in The Battle For Fourth Place. This is unlikely to be well received, relatively or absolutely. Night-night. 
FULL-TIME: MANCHESTER UNITED 0-1 EVERTON
90+4 min United have not even hinted a goal in the time they've been behind. 
90+3 min Ryan Giggs is booked for something. Isn't that against the rules? 
90+3 min Lukakau accepts the ball from Osman, just outside the box and towards its left edge, returns and re-receives, turning to scud a shot just wide of the near post. 
90+2 min Mirallas departs, Naismith arrives. 
90 min There are to be four added minutes. 
89 min "Are you watching, David Moyes?" wonders the away enclosure rhetorically and relatively. Things are not going well for him, but it's the intensity more than the bare fact that's worthy of note. 
87min The last time Everton won at Old Trafford, in August 1993 and featuring a Schmeichel special. 
Updated
GOAL! Manchester United 0-1 Everton (Oviedo, 85)
On the Everton right, Coleman slides a clever ball straight, hard and directly to Lukaku, who collects with back to both goal and Fellaini, then turns to coax a low cross to the back post. There, it finds Smalling contemplating the meaning of life, existence, and plastic flowers called Jeff, no Francis, at which point Oviedo arrives and, calm as a killer, slides a finish across goal and under De Gea. 
Updated
84 min Coleman races at Valencia, who panics and brings him down, 25 yards from goal, left of centre. Mirallas likes the look of it, and smashes a curler over the near side of the wall, that fair whacks the post. But United can't get the ball away…
82 min Roberto Martinez is the cleanest-shaven man I've ever seen; does he wax his face? 
81 min A change each, Hernandez for Welbeck, and Osman for Pienaar. Then, McCarthy and Fellaini compete for a bouncing ball, both with studs raised. McCarthy makes it, and Fellaini makes the underside of his thigh, but, with the referee absolutely sighted, escapes punishment. 
Updated
79 min I wonder if Martinez will look to make a change in midfield – and it appears as though Leon Osman will soon be upon us. I'd also expect Javier Hernandez to arrive shortly. 
77 min Nani – who is infinitely superior to Valencia – throws heels around the ball while twisting away from Coleman, swerving over a cross that's perfect for the men who aren't there to meet it. Everton are finding it hard to get out here. 
70 min A moment each for the two kids. First, Deulofeu, set free by Lukaku turning and sliding into his path, hares from halfway to box, arriving in front of De Gea and aiming to slot beneath him when he might he smashed through him – so De Gea sits down and shins clear. And next, United attack, Januzaj swaying this way and that, just left of centre, before shmicing a shot that dances and leaps in the air, forcing Howard to throw forearms and hope. It hits them, and United win a corner. 
Rooney – who has suddenly learnt to take them – picks out Evra, who, it turns out, can head them, having wasted half his career covering for Ferdinand on the halfway line. Up early, he connects brow to ball, maybe five yards out, and Howard reacts superbly, pushing away with a kind of volleyball set – but directly at the face of Welbeck, who contorts beneath it to head goalwards, hitting the underside of the bar. And still United keep going, a cross from the left arriving at Rooney's right foot. Very deliberately he shapes his foot around it and opens his body, before, very deliberately, caning it high into the Stretford End.
Updated
69 min Deulofeu replaces Barkley. 
68 min Januzaj sidewinds at Oviedo nearing the right corner of the box, so Oviedo steps in front of him, knocking him over. No free-kick, apparently. 
64 min "What does Danny Welbeck do?" wonders Benjamin Smith. Has great hair, is nice, his mum makes good food, is from Manchester. Oh, and he also has skill, pace, touch and imagination, even if it isn't happening for him tonight. 
63 min Talking of renowned personality Adnan Januzaj, here are two good songs about him – not everything is quite derivative yet. Or, put another way, there is a lull in on-pitch proceedings. 
Updated
61 min Jagielka nicks the ball away before Rooney arrives at the intersection of halfway and touchlines, but Rooney can't help himself, extending first leg and then shoulder towards shin and phizog respectively. He's booked, and will miss the weekend game at home to Newcastle. 
59 min "Confident lad for a 19 year-old, that Barkley", says Lee Dixon, but who wasn't confident at 19? It's right in the slot between crushing adolescent inferiority and crushing adult despair. 
58 min Double substitution for United: Nani and Januzaj on, Rafael and Kagawa off. So Valencia will go to right-back – and we'll see whether Januzaj or Welbeck joins Rooney. 
56 min Everton regain posssession midway inside the United half and rap passes about until Barkley finds Mirallas, scooting left to right across the face of the box. He tries to wrap his body around a shot, but still slices it sufficiently such as to send it wide. United need to change things – we'll be seeing Adnan Januzaj shortly, I shouldn't wonder. 
54 min Coleman wriggles into the United box on its right-hand side, exchanging passes with Barkley and bundling by Evra, before Smalling interjected, lumping away. Again, Everton attack in numbers, in a manner that's been largely beyond United so far. 
52 min Here's Dan Miller with contributions to a Yiddish XI:
"Alter Kacker – Ryan Giggs, Golem – well, Golem basically…. (Grosser) Klutz – Fellaini".
This is football, there are klutz, pots, and schmuck wherever you look. And Sam Allardyce is most definitely a farbissener. 
50 min United press ever so slightly, and Fellaini gangles into a ball cleared to the edge of the box, can-canning a shot that McCarthy deflects behind. The corner comes to nowt. 
48 min "Has anyone mentioned Garry Birtles yet?" mentions Mark Power. Not yet, but while we're on the subject, there's also Alan Brazil, Terry Gibson and Peter Davenport.
47 min Everton fail to clear a hopeful cross, and the ball scoots into the path of Evra, who springs into it and catapults a shot at Howard – "what we call a 'ping'", elucidates Lee Dixon – and Howard double-fists away. 
46 min Kick-off was delayed so that Lukaku could reintroduce fingers to gloves. An outrage. 
46 min Everton beginagain. 
Back to rubbish starts, Michael Page suggests Chris Sutton at Chelsea and Colin Sebastian suggests Andy Carroll at both Liverpool and West Ham.
Thing with Fellaini is he's not had a single good game and barely a good moment, whereas Sutton had, at least, scored a very nice goal in a 5-0 win over United by this stage and Carroll at Liverpool had had a few moments too. 
"You probably mean annoy," emails an aggravated Douglas Loan. "Aggravate means to worsen." Luckily, Suzy Dent happens to be sitting in the relevant corner, and she says:
2 informal annoy or exasperate:(as adjective aggravating)she found him thoroughly aggravating and unprofessional
Luis Suarez has scored one of the finest hat-tricks I've ever seen. Ridiculous player, ridiculous man. 
Anyway, back to this game - it's fairly good. United are defending well enough, and look dangerousish going forwards – and the same is so of Everton, who are playing well through the midfield that United are endeavouring to miss out, and attacking in numbers. But they've not really achieved much in the way of chances. 
Half-time Christmas commercial ring-dong-ding-dong-shibalibba-ding-dong: those of the United persuasion might like to recall happy times when their team was good, in particular the 1998-99 treble season. If they do, they can.
HALF-TIME: Manchester United 0- 0 Everton
Updated
45 min There shall be one added minute. 
42 min United attack and Evra prepares Kagawa for a cross with an insouciant flick, the low delivery just missed by the sliding Welbeck. But the ball then careers into Jagielka and bounces back to Rooney, who contorts into an over-the-shoulder scoop, but can't find the power to aggravate Howard. 
40 min This has been a nice game so far, and here's more niceness. Lukaku, drifting right, squares up Vidic outside the box down its right side, distributing lollipops like a lollipop distributor, before lacing a zetz that flicks off his man and forces De Gea into an improvised boot clear, not unlike Howard's from earlier. 
38 min Mirallas nashes in off the right and finds Barkley, who turns away from Fellaini faster than was necessary and wipes his left foot across a drive, which swerves all black years away – or alle schwarze yoren, as they say in the Yiddish, in which I'm told it makes sense. 
35 min Luis Suarez has already scored a hat-trick tonight. On account of being picked for the group by Brendan Rodgers himself, if you ask Brendan Rodgers himself, who doesn't like to talk about Brendan Rodgers himself. 
33 min Appalling and hilarious starts, with Gary Naylor: " Torres? Schevchenko? Whotsisname at Tottenham?"
Shevchenko actually scored in his first game, against Liverpool, but aye, you can have Torres – though he'd probably blame injury. 
31 min A more portable Marouane Fellaini, yours for £28m.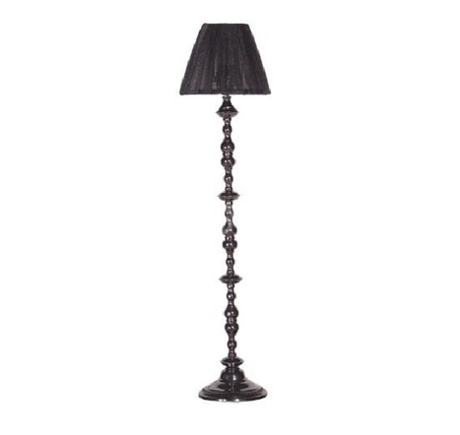 Updated
29 min T-Ho saves! Giggs drills a ball into Rooney, just left of centre, and his first touch is glorious, spinning him around and away from McCarthy and suddenly he's an angle for a shot. Revving up, he can manage only a scuff that's deflected towards the far corner by Distin, snapping the fit o' the walk post but headed straight for Kagawa, preparing to tap into an empty net. Until Howard, already sat on his rectum, kicks out a stray leg and diverts it to safety. 
27 min When was last time a player as expensive as Maroune Fellaini started quite so hilariously appallingly? Every time the ball leaves midfield, in the corner of the screen and out of the corner of your eye, you see him lumbering into shot – perhaps he should just set off earlier.
27 min Marouane Fellaini touches the ball. 
24 min "He's not renowned for heading" says Lee Dixon of Ryan Giggs – but that's not strictly true. There's a particular type – the long, louche, vertical float that glances the ball to the far post – at which he excels. And he almost scores with one, following Rafael's brilliant right-wing cross, his effort narrowly evading the far post. 
22 min A presentable chance for United, created by mistake. Welbeck, at inside-left, lanks away from his man and seeks Evra outside him, but the ball squirts out of the challenge and into the path of Kagawa, between Distin and Jagileka and on the half-turn. But again, Howard is out sharply, and blocks his shot. 
21 min Lukaku is so strong, fast, powerful, athletic, etc etc – and also skilful and cunning. He badgers Smalling into ceding possession and almost skates away from him, but is eventually crowded out. 
17 min These last few minutes have been a little better for United, and a long straight thump forces Howard to dash out his box, grabbing the ball as Rooney closes before dropping it as he crosses the line. Clever T-HO. 
15 min Welbeck seizes on a bouncing ball and is pulled back by Distin, but the referee allows play to proceed, because Kagawa is onto it. He nips it square for Rooney, but with too much power, and the chance goes – but United regain possession, out wide with Rafael, and he arcs a cross that would be good, save for absence of red shits in its proximity. So it drifts towards the opposite touchline, where Evra screeches past Mirallas and finds Rooney, who cuts into the box from its left-hand side and blooters a shot across Howard. He does extremely well to extend a hand, because that looked past him. 
14 min Welbeck finds Kagawa, back to goal, and he immediately lays off to Evra, zipping along the left touchline. With not much going on in the box, he determines to larrup across goal and behind for a goalkick. 
11 min United manage some passes, but none that threaten anything. 
9 min Everton win a left-wing corner, swung into the near post by Pienaar, and Mirallas flicks hard, United relieved when Rafael heads away from in front of the far. But they don't get the ball clear, and Mirallas happens upon it again, humming in off the left and slashing across the ball with his laces, forcing De Gea to fist over the top. This time, the corner is seen away, but Everton have made their point – they're here to compete, and United have yet to muster a significant piece of ball-kicking. 
7 min As the players scuttle hither and thither to no precise effect, Gary Naylor returns: "But you're right about Martinez. In 1985, my Dad told me to watch as much as I could of that Everton side, as I might not see a better one. I suspect he was right, but Martinez's team is the best since then and I'm trying to see as much of them as I can, as I don'texpect to be around to see the side of 2041."
Yes, they were good, that '85 side – the evisceration of Sunderland, in particular, was something. 
5 min Smalling backs off Lukaku, zoning forwards at inside-left, and he doesn't waste any time, launching his entire corporeal into a shot across goal that scoots not very far wide. Everton look confident, United are just looking. 
2 min "Jings, was it compulsory in 1985 that all football songs be composed using only the demo button on a bontempi organ?" wonders the splendidly named Brian Cloughly. You had to be able to sing them on one of these: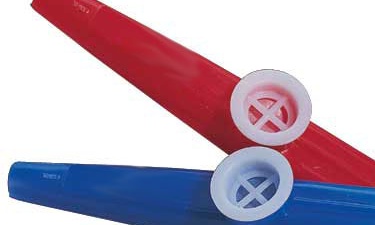 1 min Ryan Giggs knocks Ross Barkley over, and does his indignant face – well-practised, and all that. Mirallas takes the free-kick from right of centre, not far off the edge of the box, and Valencia nods it away. 
More email, and, of course, it's Matt Dony. "Through the majestic prose, I can't actually work out whether you're being disparaging about Therapy? or not. If you are, I may have to renounce MBMs for good, so I kinda hope you're not. That's my 90's, right there."
I was, I'm afraid. Any other footballers fit as one-paced 90s metal bands? 
The players are out. Soccer is imminent. 
Email, and if it isn't Gary Naylor: "'For years, Evertonians were socialised into accepting rudimentary football and derby defeats as both honourable and unavoidable'. "Well this just is not true atall. Three years ago, Everton beat Liverpool 2-0 at Goodison with a side that
included Leighton Baines, Seamus Coleman, Mikkel Arteta and Tim Cahill – nothing rudimentary about their football. Of course, Moyes couldn't just sign a £20M man on a whim, but, especially when he played a 4-6-0 with Osman, Cahill, Pienaar and Arteta coming from deep, he could deliver some mesmerising stuff. Anyway, there always a case for I bit of old-fashioned bludgeoning in a fixture like this, as Duncan Ferguson delivered 18 years ago on the day I say that he became a Goodison icon."
Well yes – I wasn't suggesting that Everton played only rudimentary football and never won a derby – but as an outsider looking in, there's a clear change in approach between Moyes and Martinez. And yes, I agree on the bludgeoning – but you can employ rapier and broadsword.
Anyway, here's Ferguson chatting to Paul Ince. 
Email, and if it isn't Kaustubh Mone: "Evening Daniel.. what do you think is more likely? United performing like they did away at Leverkusen recently? Or Everton like they did in that 4-4 draw..? Neither right? Moyes to be showed up by his former boys right? Should I go to sleep (12:30 am here) already?"
United actually played pretty well in the 4-4, better than pretty much every other game in that run-in; I reckon they'd be delighted to play as well tonight. Everton won't let United mosey around them like Leverkusen did. 
Email, and if it isn't Mark Payne, author of Fergie's Last Stand: "Martinez has been far too bullish for my liking in the lead up to this," he reckons. "Methinks he has led with the chin somewhat."
He's certainly fairly pleased with hissel, but with good reason. If Everton are confident, there are reasons to see them as favourites tonight, and he's done his best to give them that. 
Of course, any game between Manchester United and Everton conjures images of the 1985 Cup Final, and, most particularly, the highest standard of Cup Final songs ever swayed to. 
Here are the team supreme number 1 on Wogan, and beneath them, the finest key change of all-time.
Updated
What does it all mean?
Well, United make three changes: Rafael returns, so Smalling is moved inside with Evans dropping to the bench, the former explicable, the latter less so. The two other changes are in midfield – or more properly, midfield?, United's version to actual midfields as Therapy? were to actual music. Anyway, Cleverley – who seems to have left an important part of his confidence, somewhere, somewhere in a brand consultancy in Lancashire – is left out for Giggs, with Fellaini coming in for the suspended Jones. On the bench, Januzaj is back, after missing two games for no apparent reason, but Van Persie is not.
Everton make two changes: Barkley and Mirallas are preferred to Deulofeu and Osman. 
Updated
Teams are here!
Manchester United (a hopeful 4-2-3-1): De Gea; Rafael, Vidic, Smalling, Evra; Fellaini, Giggs; Valencia, Kagawa, Welbeck; Rooney.
Well out of it: Lindegaard, Evans, Cleverley, Nani, Young, Hernandez, Januzaj
Everton (a continental 4-5-1): Howard; Oviedo, Distin, Jagielka, Coleman; McCarthy, Barry, Pienaar, Barkley, Mirallas; Lukaku.
Subs: Robles, Heitinga, Jelavic, Deulofeu, Naismith, Osman, Stones
Homer/ABUer: Martin Atkinson
Updated
Preamble. People are restless and neurotic, and as such, everything in life is relative; it's impossible to conceive of anything without making comparisons with all the many things that it isn't. In some contexts, this works well: yesterday was better than today – and in others, it works less well: tomorrow will be worse than today. 
Currently, this state of affairs is working very less well for David Moyes, and very more well indeed for Roberto Martinez. Moyes must have anticipated some unfavourable associations were heading his way – no one could possibly have expected him to extract the same from his squad as did one of the greatest managers of all-time. But, on the other hand, signing the correct midfielder – or simply one relatively good when compared to Marouane Fellaini – might have redressed the imbalance, and anyroad up, he could scarcely be doing any worse relative to the aforementioned lowered expectations. 
What Moyes cannot have expected, however, is that comparisons to Roberto Martinez would be equally damning – and yet they are. For years, Evertonians were socialised into accepting rudimentary football and derby defeats as both honourable and unavoidable – but now, mere months after Martinez's arrival, they sneer at both they and he. 
Tonight is going to be hot.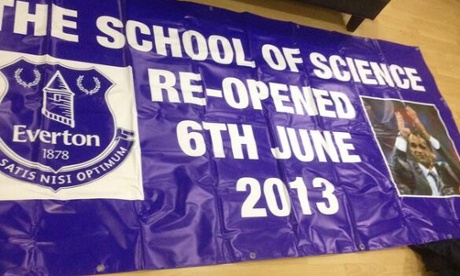 Updated
Daniel will be here shortly.
guardian.co.uk © Guardian News & Media Limited 2010
Published via the Guardian News Feed plugin for WordPress.